The Rajya Sabha members of parliament (MP) are raking in the moolah as the average assets of nearly 90 percent of Upper House parliamentarians is Rs 55 crore, a new report said.
The joint report published by National Election Watch and Association for Democratic Reforms analyzed the self-sworn affidavits of the parliamentarians and said: "Out of the 229 sitting Rajya Sabha MPs analyzed, 201 are crorepatis."
Nearly 201 Rajya Sabha MPs had declared assets worth Rs 1 crore and above, while 84 of them had assets worth Rs 10 crore or above.
Industrialist and politician Mahendra Prasad, a member of the Janata Dal (United) party who represented Bihar in the Rajya Sabha elections is reportedly the richest MP with assets worth over Rs 4000 crores.
Veteran actor and Samajwadi Party member Jaya Bachchan is second on the list with assets worth over Rs 1000 crores followed by Ravindra Kishore Sinha, a Bharatiya Janata Party MP with assets worth 857 crores.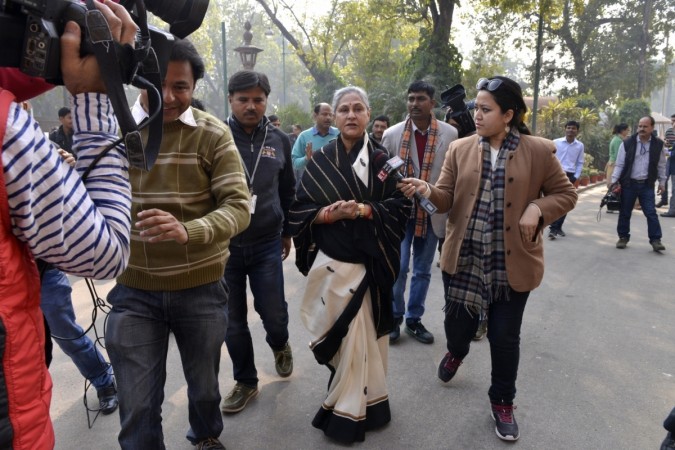 It is not just a few chosen MPs that are making the big bucks. In a party-wise analysis, the average asset size for 64 BJP MPs is around 27 crores, while the average asset size for 50 Congress MPs is around Rs 40 crores. 
The average asset size for 13 All India Trinamool Congress MPs is close to Rs 12 crore, while the average for 14 Samajwadi Party MPs is around 92 crores. 
The report not only focused on the assets of the Rajya Sabha MPs but also on their criminal records. Nearly 51 sitting Rajya Sabha members have criminal cases filed against them. Out of that, as many as 20 members have "serious criminal cases" filed against them.
In a party-wise analysis, the highest number of parliamentarians with criminal background belonged to BJP with 14 members, while the Congress party had 8 members.