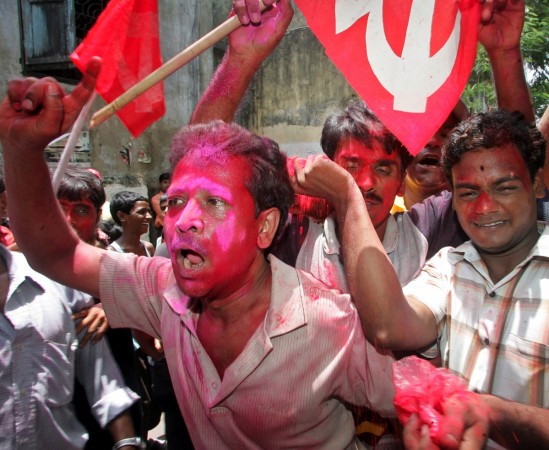 As many as 311 of the total candidates contesting the Assembly elections in Kerala have declared criminal cases against themselves in their affidavits. The Communist Party of India (Marxist) [CPI(M)] tops the list with 72 contenders having criminal background, while the Bharatiya Janata Party (BJP), with 42 names, comes second.
The figures have been mentioned in an analysis report released by the Ahmedabad-based Association for Democratic Reforms (ADR), which analysed the candidates based on the criminal cases declared by them. A total of 1,125 candidates were analysed from the CPI(M), BJP, Congress, Bharath Dharma Jana Sena (BDJS), Indian Union Muslim League (IUML), CPI, and the Social Democratic Party of India (SDPI), besides those contesting the elections on independent tickets.
A total of 118 of the 1,125 candidates analysed by the ADR face serious criminal charges such as of rape, murder, attempt to murder, kidnapping, dacoity and crimes against women. At 26, CPI(M) has the most number of candidates with serious criminal cases, the BJP and the Congress come second with 23 contenders each.
AN Shamseer, Binoy Kurian, Mahesh, M Swaraj, Parameswaran, MM Mani, Sobha Surendran and Rajesh Nambiar are some of the candidates with criminal backgrounds.
The ADR report has highlighted some other background details of the candidates contesting the 2016 Assembly elections in Kerala. While 669 candidates have studied till class 5 or up to class 10, seven have declared themselves to be illiterates.
Some crorepati candidates are also contesting Kerala polls. Out of the 1,125 candidates, 202 have assets worth crores of rupees. Biju Ramesh, Thomas Chandy, and C Abdul Kader are the three richest contenders with assets worth over Rs. 188 crore, Rs. 92 crore and Rs. 54 crore, respectively.
| | | | |
| --- | --- | --- | --- |
| Party Name | No. of candidates analysed | No. of candidates with criminal cases | No. of candidates facing serious criminal cases |
| CPI(M) | 84 | 72 | 26 |
| BJP | 97 | 42 | 23 |
| INC | 85 | 37 | 23 |
| BDJS | 36 | 13 | 7 |
| CPI | 25 | 15 | 4 |
| IUML | 23 | 6 | 1 |
| SDPI | 80 | 25 | 7 |
| Independent Candidates | 387 | 43 | 27 |