HYDERABAD: Crorepatis and candidates with criminal backgrounds dominated the hustings for the Andhra Pradesh assembly, an analysis by the Association for Democratic Reforms (ADR) has revealed. As per the report, 62% of MLAs with declared criminal cases and 60% who are crorepatis won with vote shares of 50% or above in the elections held in May this year.
In most cases, runners-up to MLAs with criminal charges, have a clean background. On the other hand, 20 MLAs with a clean background have won against candidates with declared criminal cases. However, the victory margins of MLAs with clean backgrounds are relatively less.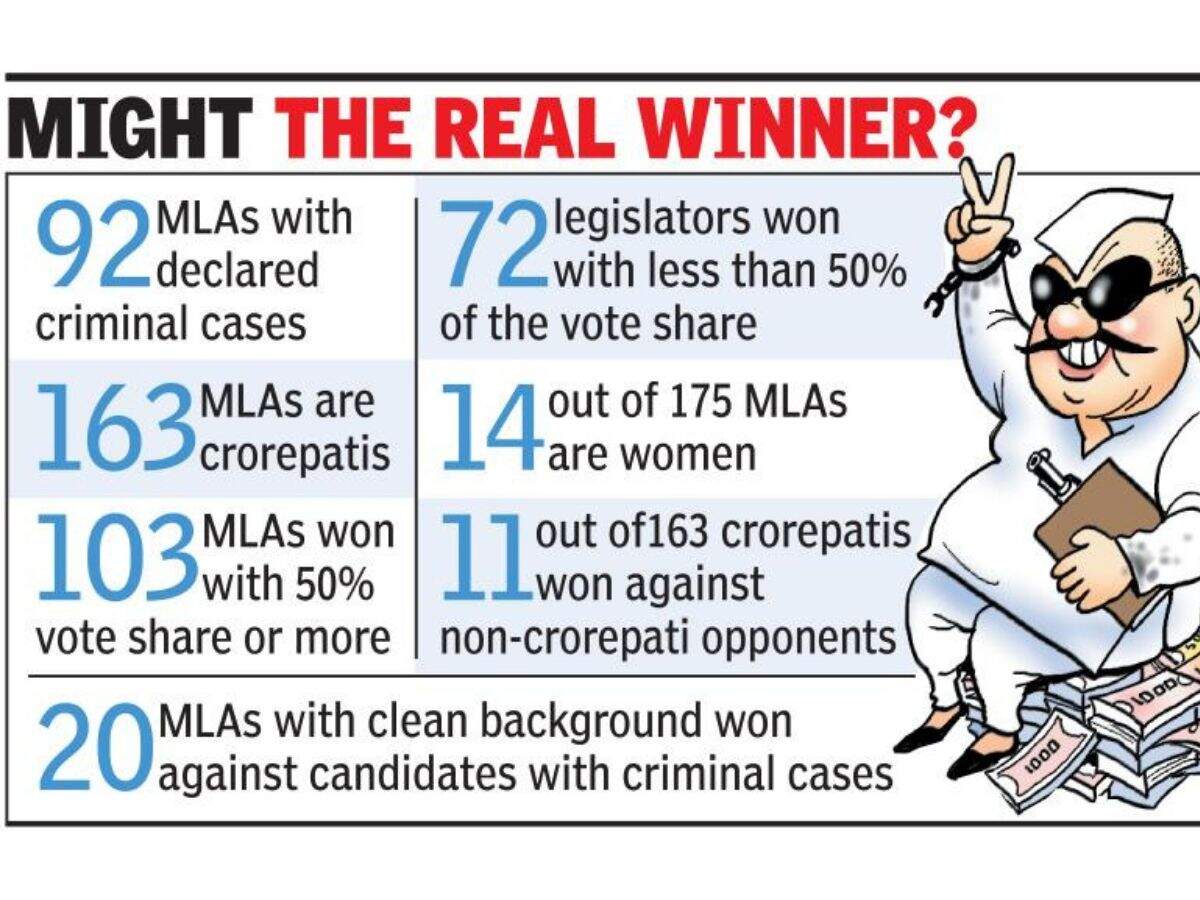 92 MLAs had declared criminal cases while 163 MLAs are crorepati candidates. 11 out of the 163 MLAs won against non-crorepati candidates, the rest meanwhile, emerged victorious against other crorepatis. Seven non-crorepati candidates won against a richer runner-up. Overall, 103 elected legislators won with 50% of total votes in their constituency while 72 MLAs got a share of less than 50%. The analysis revealed that among the 175 MLAs, 14 are women, and all of them won with more than 40 % share in their constituencies.
"Violation of model code of conduct such as violations in pasting posters, use of mikes cannot be considered criminal cases. IPC offences are serious. Cops are not booking the contestants under 171 IPC for luring the voters with money. This comes under corrupt practices. In several cases, no severe sections are applied," Forum for Good Governance Secretary M Padmanabha Reddy told TOI. He added that the parties are also selecting only winning horses who are capable of spending crores of rupees to lure voters and influence the election process.