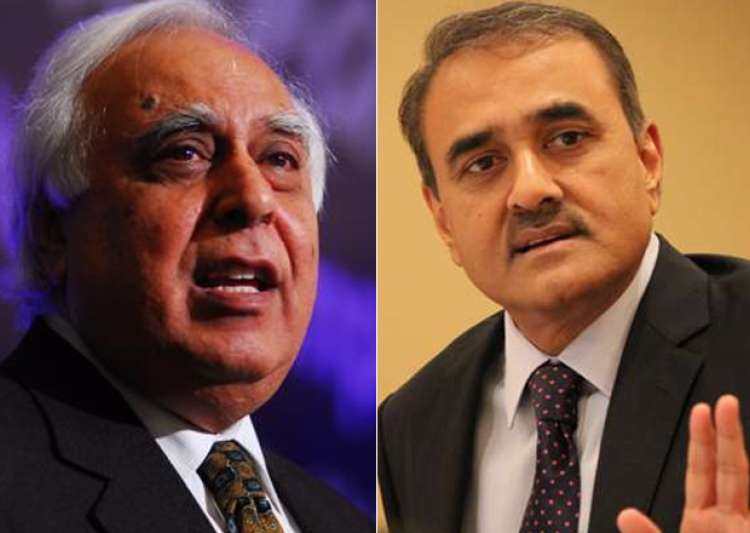 Out of 57 newly elected Rajya Sabha MPs, 13 (around 23 per cent) have declared criminal cases against themselves and seven have declared serious criminal cases, including cases related to attempt to murder, cheating and dishonestly inducing delivery of property, theft, data released by National Election Watch (NEW) and Association for Democratic Reforms (ADR) have revealed.
Three from BJP, two from SP and one MP each from INC, BJD, BSP, RJD, DMK, SHS, YSRCP have declared criminal cases against themselves in their affidavits, ADR which has analyzed the self-sworn affidavits of all 57 MPs said.
Four of 11 MPs who have declared criminal cases against themselves belong to Uttar Pradesh, two out of 5 MPs are from Bihar, one each from Maharashtra, Tamil Nadu, Karnataka, Andhr Pradesh, Madhya Pradesh, Odisha and Haryana, it said.
The ADR study further noted that out of 57 newly elected MPs, 55 are crorepatis. The top three richest MPs in the Rajya Sabha are Praful Patel, Kapil Sibal and Satish Chandra Mishra with assets worth Rs 252 crore, 212 crore and 193 crore, respectively.
Out of 55 crorepatis, the ruling BJP accounts 15 such members. Except for two people from BJP, all the other members -- new as well as re-elected ones -- who have come to the Upper House are crorepatis.
MPs with lowest assets include BJP's Anil Madhav Dave from Madhya Pradesh (Rs 60 lakh) and Ram Kumar from Rajasthan (Rs 86 lakh). The third in the list is Pradeep Tamta of Congress from Uttarakhand (Rs 1.08 crore), the Delhi-based think tank said.
Anil Madhav Dave (who represents Madhya Pradesh) saw the highest percentage growth in assets as his assets increased by Rs 58,21,437 to Rs 60,97,179, it said.
Besides, 19 MPs have declared liabilities of Rs 1 crore and above. BSP's Satish Chandra Misra total assets stood at Rs 1,93 crore, while his liabilities was at Rs 38 crore.
The average assets value of the newly elected MPs to the Rajya Sabha, 2016, is Rs 35.84 crore, it said.
Among major parties, the average assets for 17 BJP MPs is Rs 17.95 crore, 9 INC MPs is Rs 65.47 crore, 7 SP MPs (Rs 38.09 crore), 4 AIADMK MPs (Rs 6.79 crore) and 3 BJD MPs (Rs 14.98 crore).
As many as 57 members were elected fresh to Rajya Sabha in the recently concluded elections. Among them, 17 represent BJP, 9 are from Congress, 7 (SP), 4 (AIADMK) and 3 (BJD). There are two each from JD(U), RJD, DMK, BSP and TDP while the parties SAD, NCP, SHS and YSRCP have one representative each. There is also an independent MP.