http://www.rediff.com/news/report/what-none-of-the-above-will-achieve-at-elections/20130927.htm
'Should NOTA ever get the maximum number of votes (which makes it the 'winner'), then a re-election should be held and all the candidates should be disqualified.'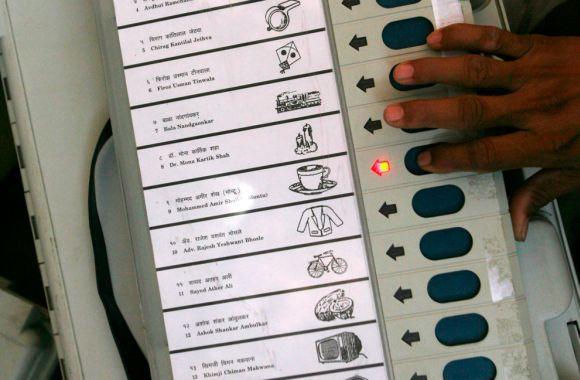 Ajit Ranade is better known for articulating his views on matters economic and finance, given his role as chief economist for the Aditya Birla Group.
But he has a political side, and is a co-founder of the Association for Democratic Reforms, which is fighting to cleanse political life and improve democracy and governance in India through judicial processes and via lobbying.
Speaking to Amberish K Diwanji, Dr Ranade has hailed the Supreme Court order to the Election Commission to introduce a 'None Of The Above' or a 'NOTA' button on all Election Voting Machines.
This is a landmark judgment that citizens have been demanding for a long time. It should have happened years ago and the Election Commission should have done it.
It should not be a problem for the Election Commission. The Election Commission gets enough time, after all the candidates file their nominations, to prepare the EVMs, and adding a NOTA button should not be a problem.
The next logical step to empower citizens is that should NOTA ever get the maximum number of votes (which makes it the 'winner'), then a re-election should be held and all the candidates should be disqualified.
The re-election should be with a fresh list of candidates. A NOTA winner means the voters have turned down all the existing candidates.
Earlier, when there was a paper ballot, voters could express their disgust by submitting a blank ballot, or stamping it more than once (which invalidates the vote), but in an EVM one has to press a button before existing.
This does not give voters a choice to say s/he is against all the candidates. There is a rule that allows a voter to not cast her/his vote, but s/he has to fill out a form which violates her/his secrecy. And not going is not a vote against the existing candidate.
I believe the fear of NOTA winning will force parties to be more broad-based.
Currently, parties can win on a narrow base, much like the Tea Party in the US whose candidates win despite getting just about 12% to 13% of the popular vote.
By giving voters the option of NOTA, and the fear of their candidate or all candidates getting rejected will force parties to push a positive agenda of development, rather than sling mud at other parties, which is the case today.
Parties will have to offer a positive agenda to get their candidates ahead of NOTA.
All said and done, it is a landmark judgment, and is welcome.